DDL® (Double Dust Lip Seal) BEARING SEALS
The Double Dust Lip (DDL) seal is a garter spring design seal. As the name suggests, it has two dust lips and a fluid lip that contains a garter spring to keep the lip tight to the wear ring. With the continued evolution in bearing seals design, this seal would be considered an entry-level seal. This design was, and still is in some markets, the workhorse in the freight industry for over 50 years; this Bearing Seal provides the basic function of keeping grease in and contaminates out. Due to the garter spring, this seal would contribute the highest torque and temperature addition to the bearing.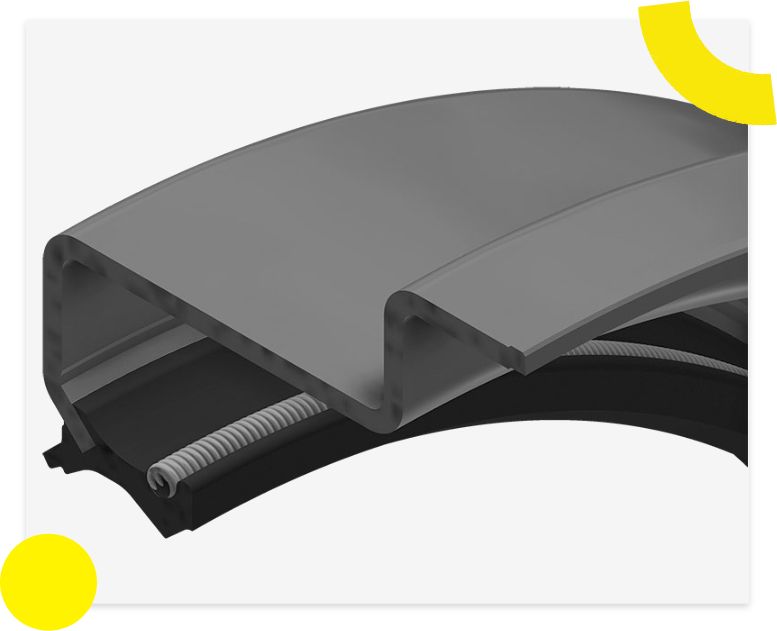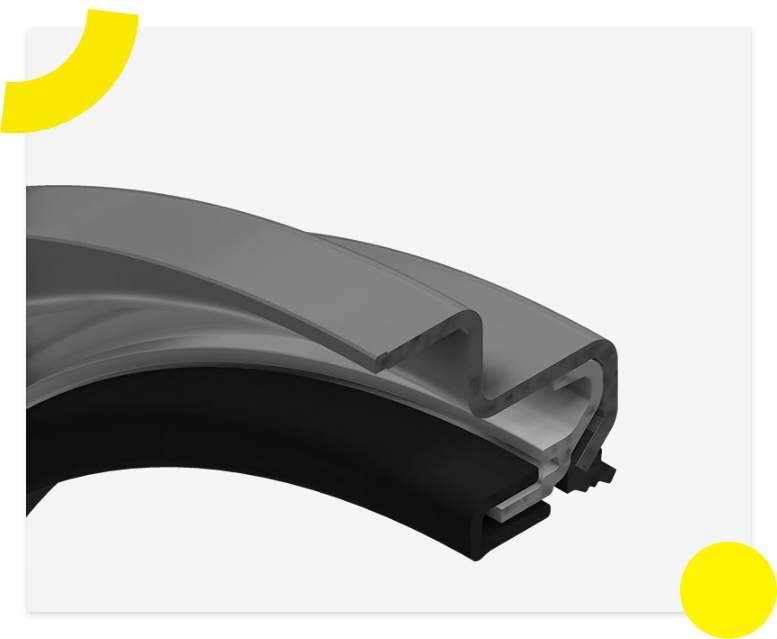 EFFICIENCY PLUS® BEARING SEALS
The Efficiency Plus (EP) seal has a lower torque value, less than 15 in-lbs, due to the removal of fluid lip by using poly inserts and rotors. The dust lip remains a molded part of the design but has a triple dust lip instead of a double dust lip. It also replaces the fluid lip with an interlocking insert and rotor that create a labyrinth. This labyrinth reduces the amount of resistance, torque, needed to rotate the seal while providing excellent grease.